DISCOVER THE CITY
MAKE A TRULY W ESCAPE, MAKE IT HAPPEN
Welcome to the vibrant "Venice of the North," where layers of history fuse with modern energy — no more so than during the city's famed annual White Nights Festival, when all-night celebrations and events celebrating summer's never-ending twilight electrify the city.

Year round, St. Petersburg, formerly Petrograd and Leningrad, also informally known as Piter — is the gathering place of in-the-know Russians and international jetsetters, and in the past served as the choice destination of the country's aristocrats and tsars.
Located deep in the heart of Saint Petersburg where the city's influences - history, art, and business - connect, W St. Petersburg invites its guests to escape from the ordinary.
Anytime you need - T.: 007 812 610 61 61 Email: wstpetersburg.concierge@whotels.com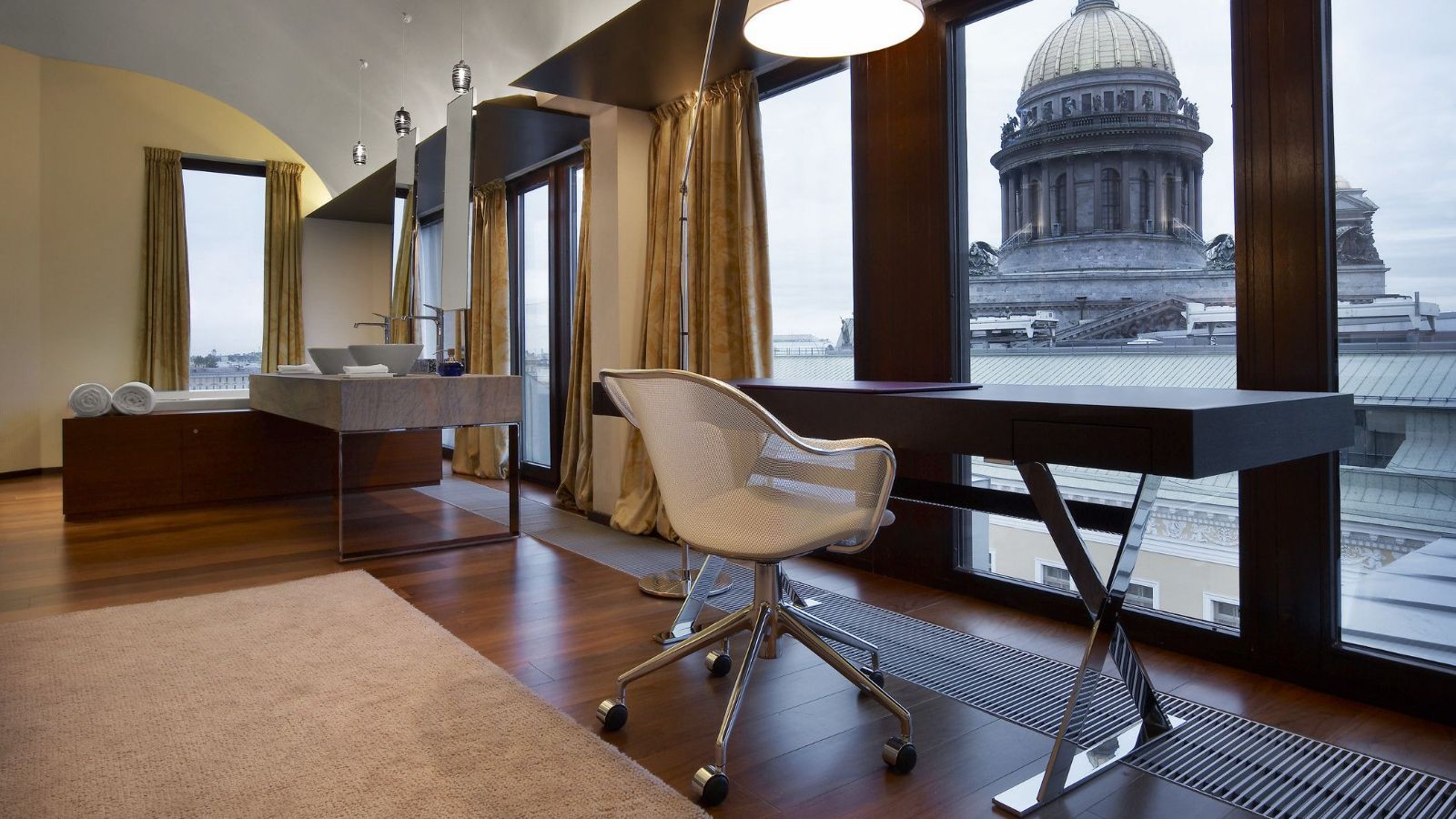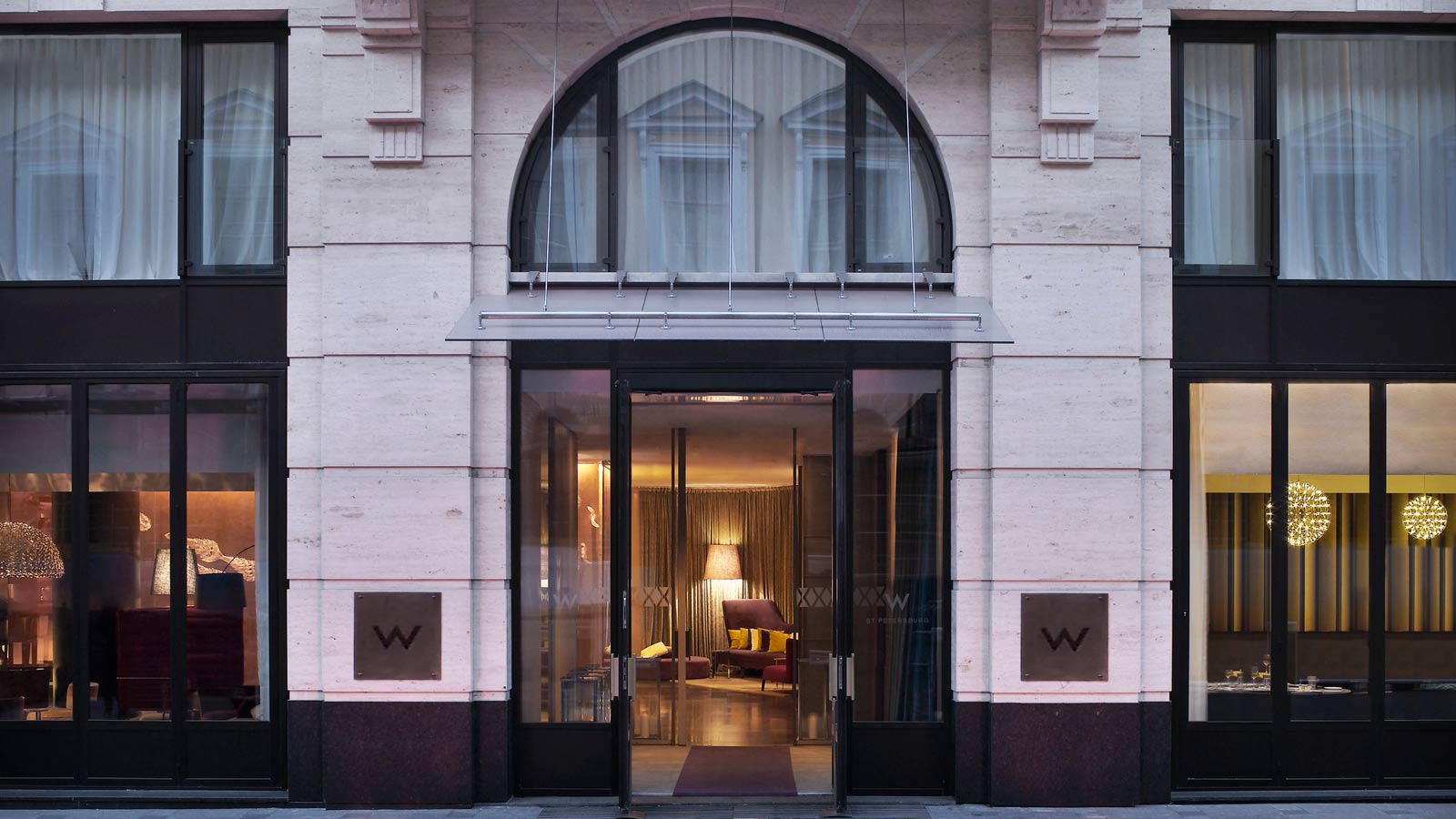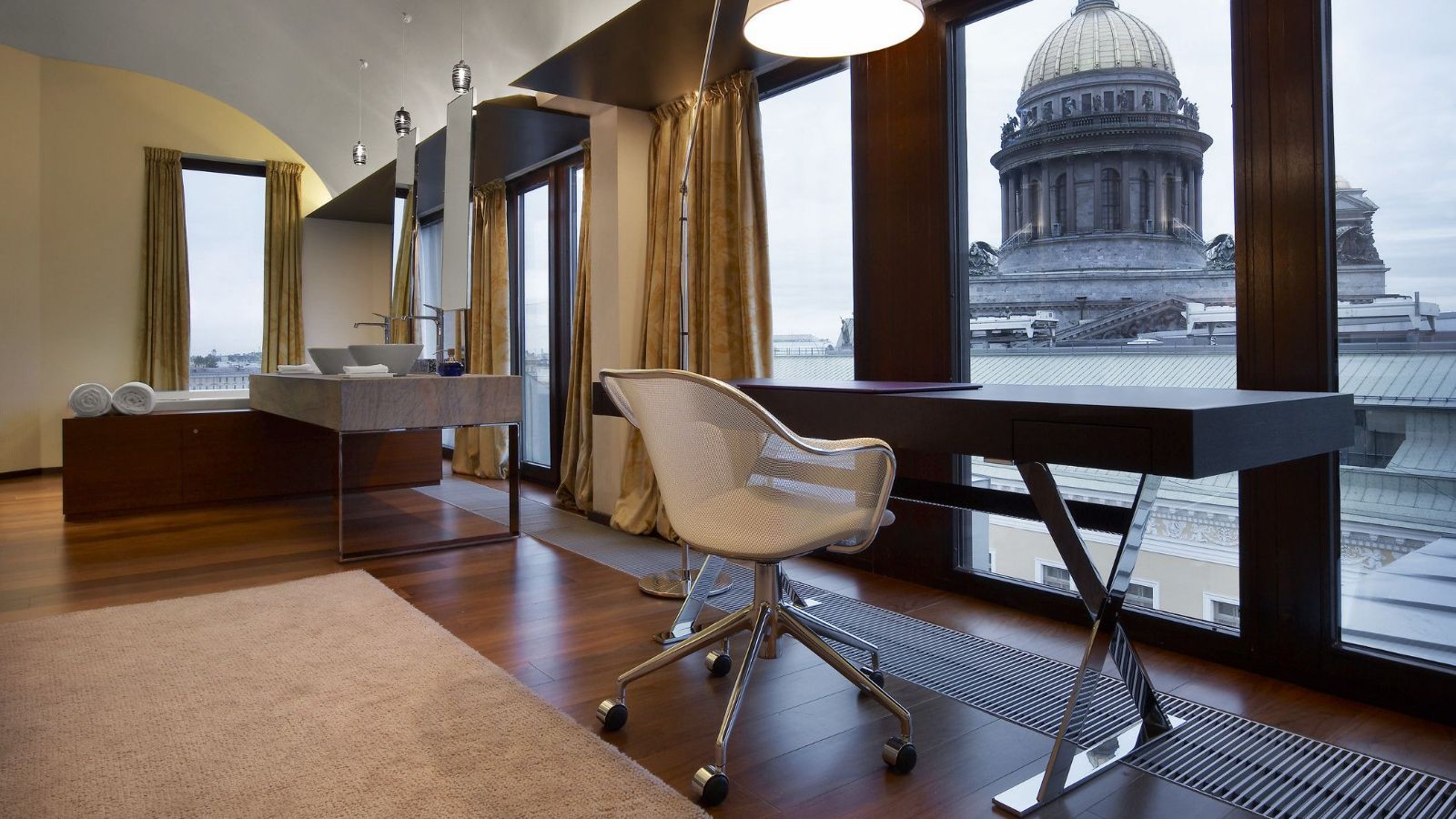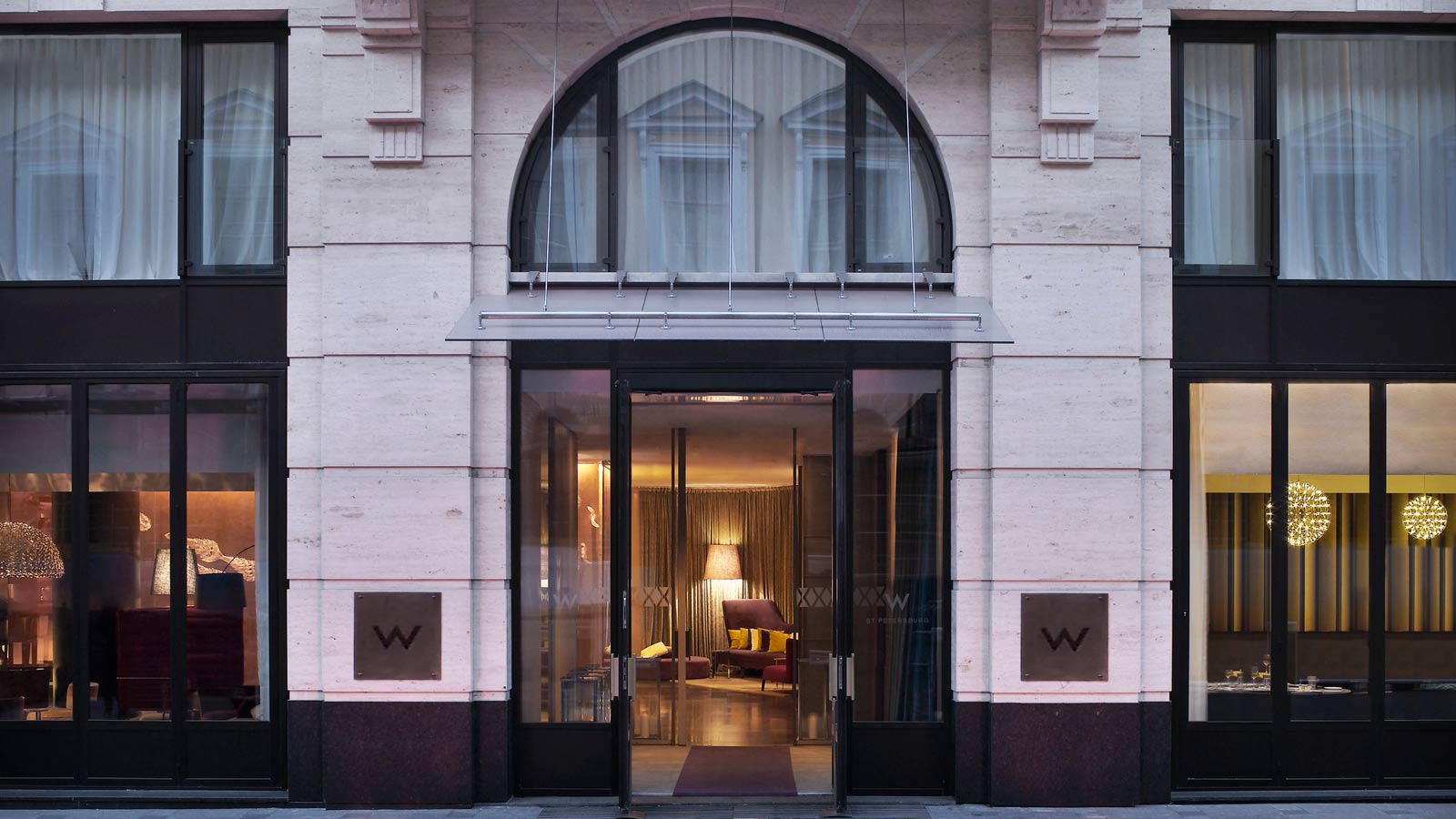 TRANSFERS IN & AROUND
Drive you to, from and around St Petersburg with chic and super comfort - ask for official transfers in W style at Whatever/Whenever
Pulkovo Airport (LED)
Travel Distance: Approximately 22.4 km/13.92 miles
Travel Time: 30-40 minutes
Availability: 24 Hours
W Mercedes E-class 213 - 4,500 RUB
Mercedes S-class - 5,900 RUB

Porsche Cayenne - 5,500 RUB
Anytime 007 812 610 61 61 // wstpetersburg@whotels.com
Moscow Railway Station
Travel Distance: Approximately 4.5 km/2.79 miles
Travel Time: 10-15 min
Availability: 24 Hours
W Mercedes E-class 213 - 3,000 RUB
Mercedes S-class - 3,900 RUB

Porsche Cayenne - 3,500 RUB
Whatever/Whenever® you want, just ask >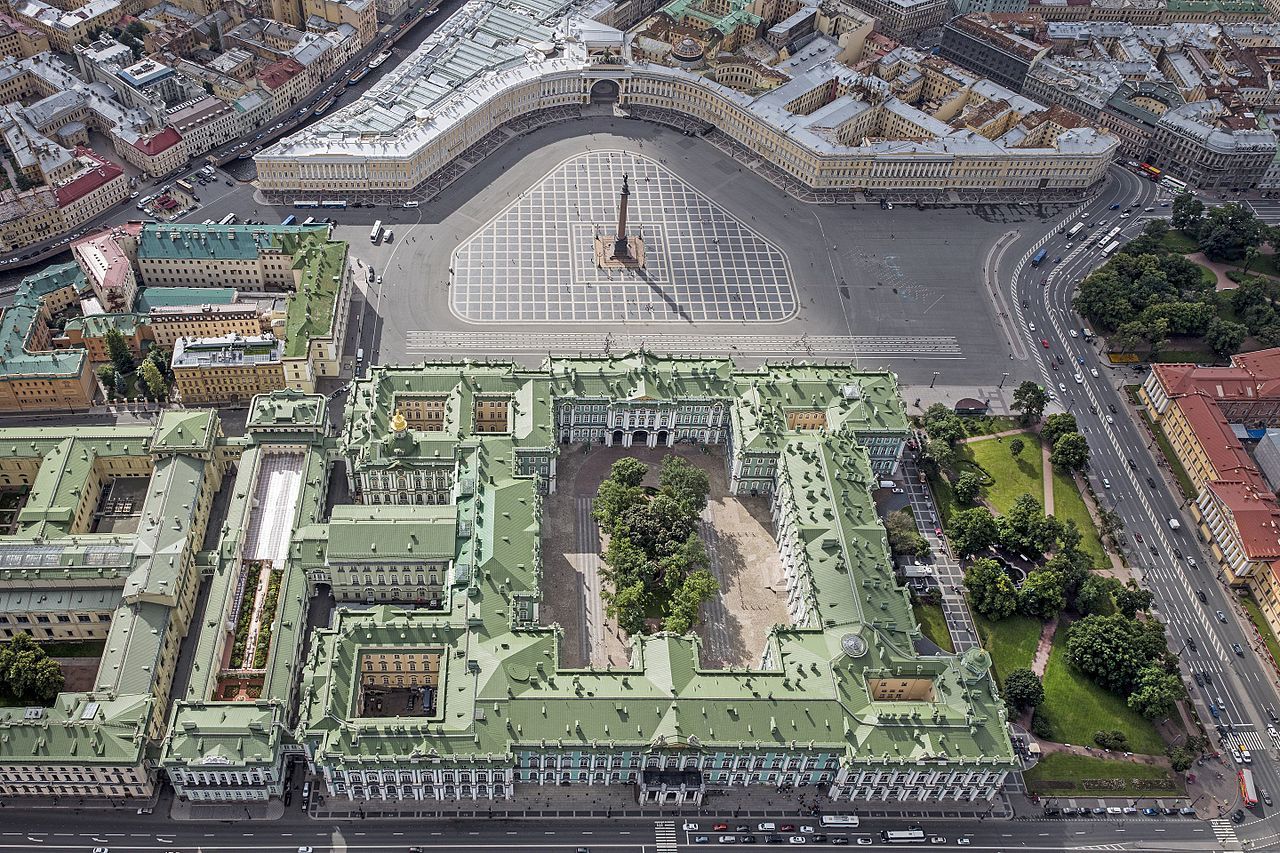 The Hermitage
Art Wonder
The Hermitage Museum ranks among the most famous museums in the world. The whole complex of Winter Palace, Small Hermitage, Old Hermitage, New Hermitage and the Hermitage Theatre is known as the "The State Hermitage." The very atmosphere is solemn and luxurious, which enhances the beauty of its unique exhibitions. The recently built Hall of Contemporary Art made the Hermitage the biggest museum in the world, leaving behind Louvre in Paris. The Hermitage collection shows the development of art and material culture in the West and the East from prehistoric times to the present day. You will be enchanted remarkable collections of paintings, prints, sculptures as well as tapestries, carpets, objects d`art, archeological finds, furniture, royal apartments, the throne hall and unique articles of jewellery.
Where It All Began
Peter and Paul Fortress
This is the historical place where the city started to growth. Peter and Paul Fortress was founded by Peter the Great in 1703, it was once a prison and the last refuge for Russian imperial family. In addition to the old fortifications, one of the main attractions is the Peter and Paul Cathedral, built by architect Trezzini in 1733. There is also the burial place of Peter the Great and other Russian emperors. Soon after its foundation, the fortress became the first political prison in Russia, reserved for the most important state prisoners.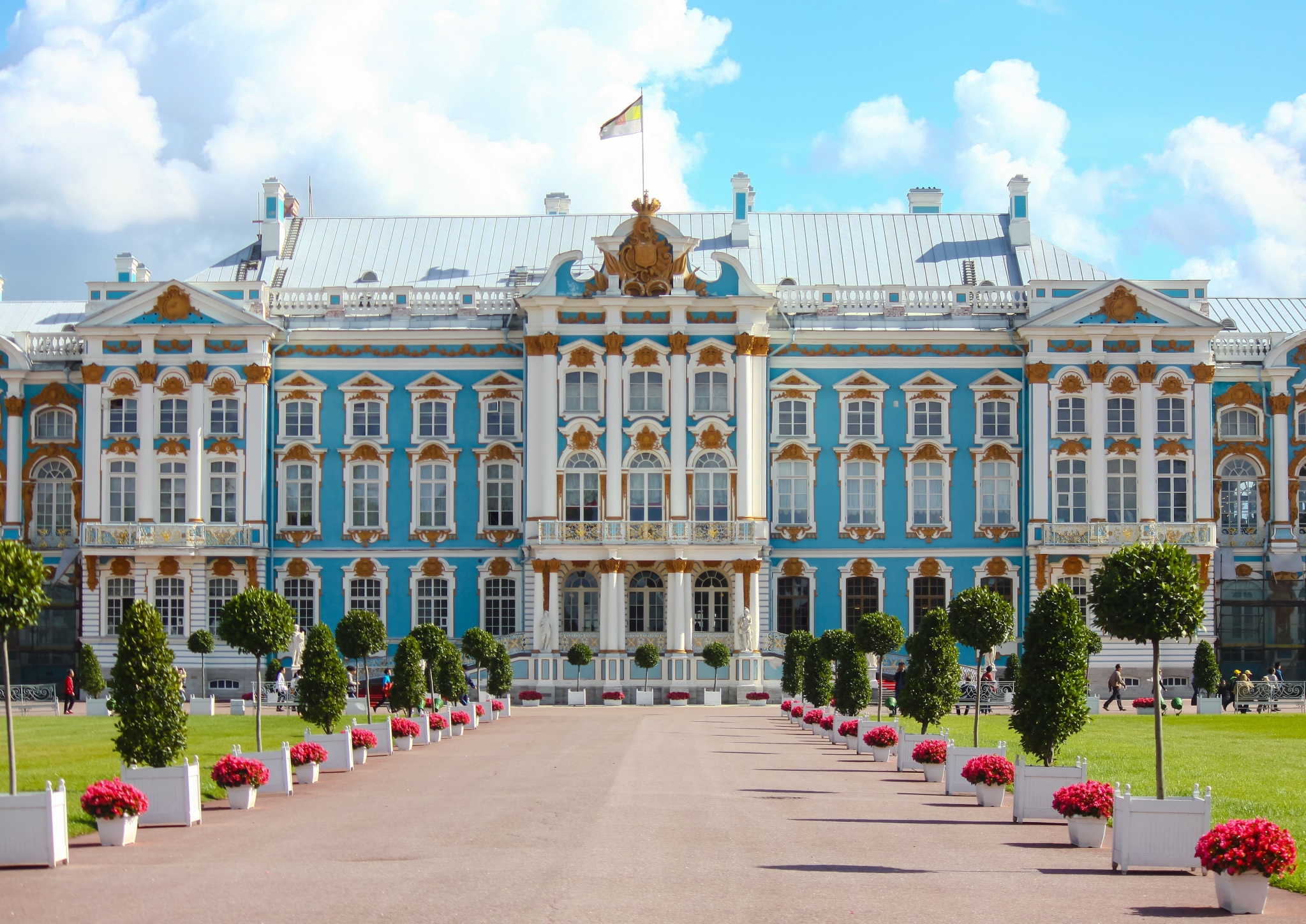 Tsarskoye Selo
Aristocratic Age
When in Russia why not to see the gilded luxuries of Russian Tsars summer residences and feel the royal air. You will see the Golden Enfilade of the charming baroque Catherine's palace and restored Amber Room. Tsarskoye Selo was the home of the Imperial family from the days of Peter the Great until the time of the last tsar, Nicolas II. It is a fascinating monument of world architectural and gardening art of the 18th and 19th centuries with a beautiful English-style park. The center of the ensemble is the Catherine's Palace, presenting exquisite objects d`art, furniture, paintings and unique collections of porcelain, amber and bronze. The Tsarskoselsky Lyceum, an elite school established in Russia in the early 19th century is next to the palace. The greatest Russian poet Alexander Pushkin wrote his first masterpieces within the walls of the Lyceum.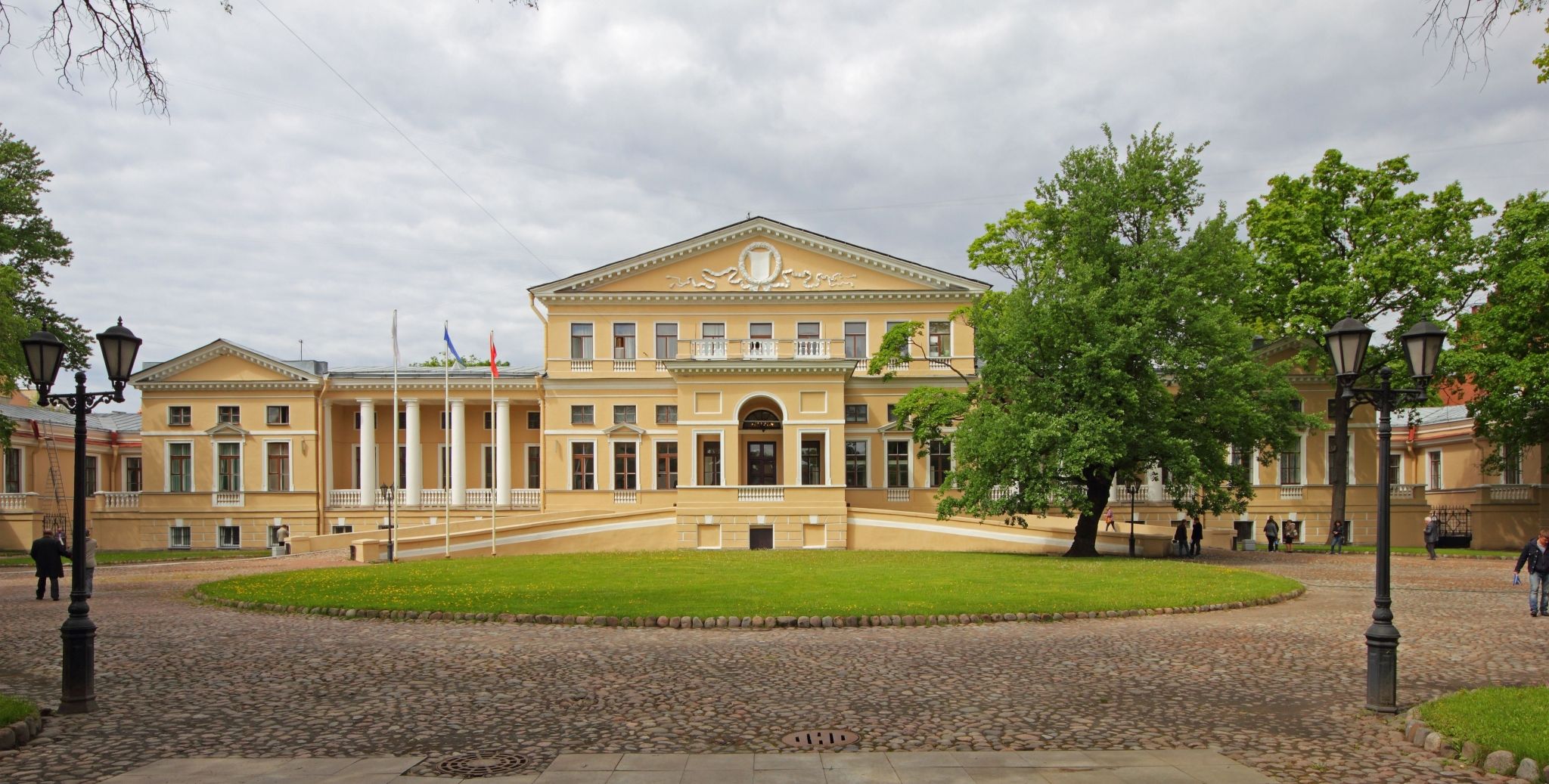 The Yusupov Palace
Unveil Its Mystery
The Yusupov Palace is a unique architectural ensemble of XIII-XX centuries, significant historic and cultural monument known as the encyclopedia of St. Petersburg aristocratic life. Visitors are immersed in the cozy and homelike atmosphere of the palace are enchanted by the perfect harmony of its interiors and a breathtaking collection of objects d`art. Apart from the architectural beauties, the palace is notoriously famous for being the place, where Prince Yusupov murdered the "shadow of tsar's family", Grigory Rasputin, in 1916.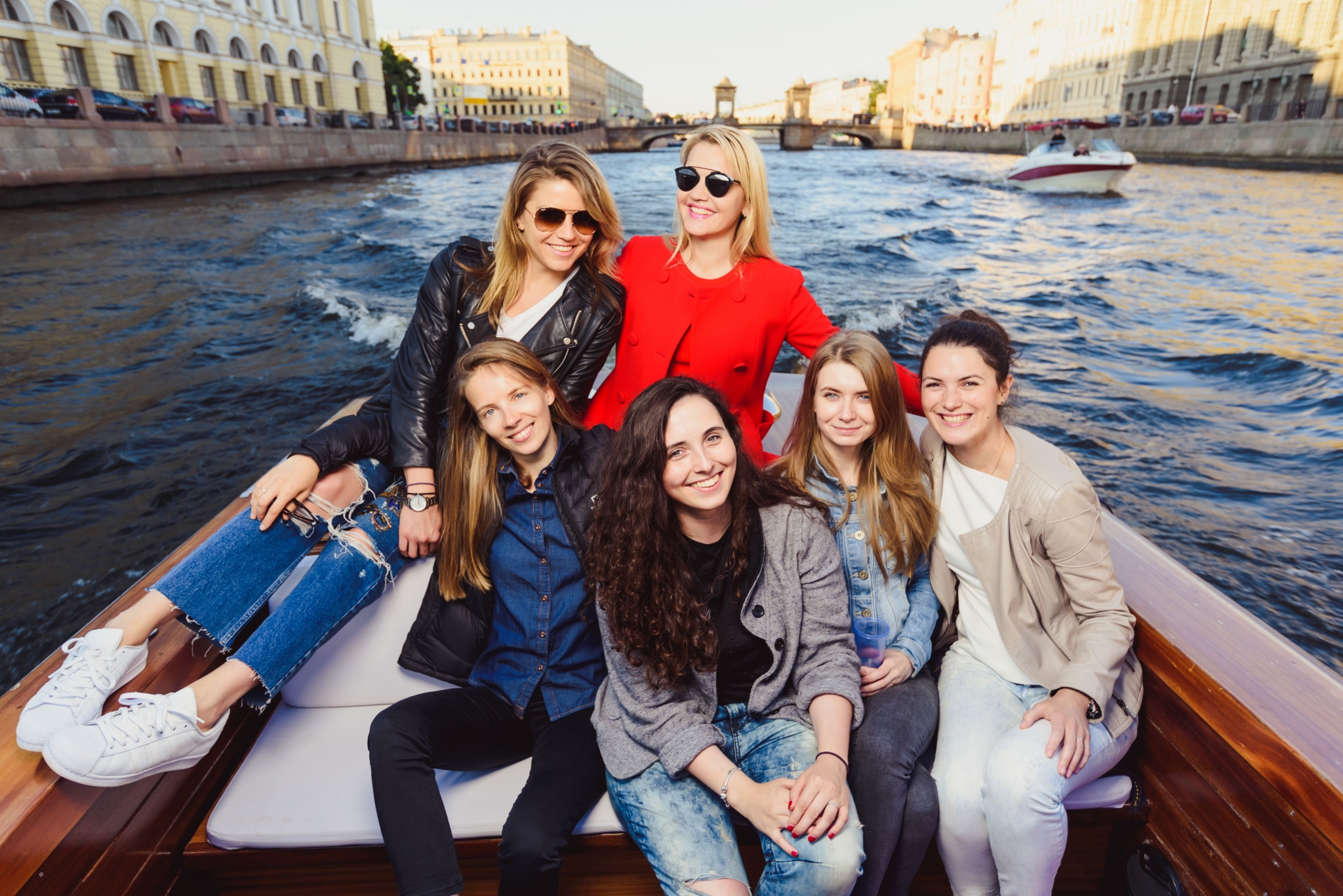 Summer Activities
Sail Away
Explore our celebrated city from another point of view and explore other point of view and get carried away with the waves of our celebrated rivers and canals. Perfect for a romantic getaway or a party night out!
ATTRACTIONS
STROLL AROUND
WORTH SEEING
St. Isaac's Cathedral - 0.2 km 0.1 miles
Cathedral of Our Lady Kazan - 1.1 km 0.7 miles
The Church of Our Savior on Spilled Blood - 1.5 km 1 miles
Petrovsky Stadium - 6.2 km 3.8 miles
Mariinsky Theatre - 1.2 km 0.8 miles
State Russian Museum - 1.7 km 1.1 miles
Summer Palace of Peter the Great - 1.8 km 1.1. miles
The Alexander Nevsky Lavra - 4.8 km 3 miles
Cruiser Aurora - 3.8 km 2.3 miles
Alexandrinsky Theatre - 2 km 1.3 miles
The Peter and Paul Fortress - 2 km 1.3 miles
ARTS & CULTURE
Admiralty - 0.2 km 0.1 miles
Manege Central Exhibition Hall - 0.4 km 0.3 miles
Winter Palace - 0.6 km 0.4 miles
State Hermitage Museum - 0.6 km 0.4 miles
The Russian Museum - 1 km 0.6 miles
Yusupov Palace - 1 km 0.6 miles
Peterhof - 35 km 21.7 miles
NEARBY
Alexander Garden - 0.1 km 0.1 miles
Neva River - 0.6 km 0.4 miles
Summer Garden - 1.7 km 1.1 miles
What's Nearby
Pulkovo International Airport

Mariinsky Theatre

Mikhaylovsky Theatre

Alexander Nevsky Bridge

Alexander Nevsky Lavra

Anichkov Bridge

Bank Bridge

Blagoveshchensky Bridge

Blue Bridge

Bol'sheokhtinskiy Bridge

Egyptian Bridge

Exchange Bridge

First Engineer Bridge

Gatchina Palace and Park

Italian Bridge

Kamenny Island

Lions Bridge

Liteyny Bridge

Lomonosov Bridge

Palace Bridge

Park Ekateringof

Petrovskiy Stadium

Pushkin

Red Bridge

Sobor Petra i Pavla

Summer Garden

Trinity Bridge

Tuchkov Bridge

Volodarsky Bridge

Yelagin Island

Yubileyny Sports Palace

Military Historical Museum of Artiller

Academy of Fine Arts museum

Admiralty

Aurora Cruiser

Beloselsky Belozersky Palace

Church of Sts Simeon and Anna

Church of the Savior on Spilt Blood

Fyodor's Cathedral (Fedorovsky Sobor)

Grand Choral Synagogue

Hermitage Museum

Kazan Cathedral

Kunstkamera

Marble Palace

Mariinsky Palace

Menshikov Palace

Nicolaevsky Palace

Peter and Paul Fortress

Pushkin House

Russian Museum

Smolny Cathedral

St. Isaac's Cathedral

State Museum of Political History of Russia

Transfiguration Cathedral

Trinity Cathedral

Yusupov Palace

Zoological Museum

Admiralteyskaya Metro Station

Finland Railway Station

Gostiny Dvor metro station

Moskovsky Train Station

Nevsky Prospekt

Sportivnaya Metro Station

Sennaya Ploshchad
How To Get Here
Unable to find directions, please try again.
Guest Reviews
Hear from our guests about their stay from 120 verified guest reviews
84%of our guests
recommend this hotel
GuestK
I have stayed in this hotel with my wife and we loved everything. The front desk staff were exceptionally helpful and quick to response for any inquiries. They helped me to send a package via DHL and booked my return ticket to Moscow. I would highly recommend and would stay there again for my next trip to St. Petersburg.
4.3 /5
Room Comfort

Hotel Staff

Quality of Sleep

Facilities

SPG Recognition

Food & Beverage